Awwwwl.
This is GiGi, a great horned owl that was taken in by Wild at Heart Rescue in Vancleave, Mississippi, after suffering an injury.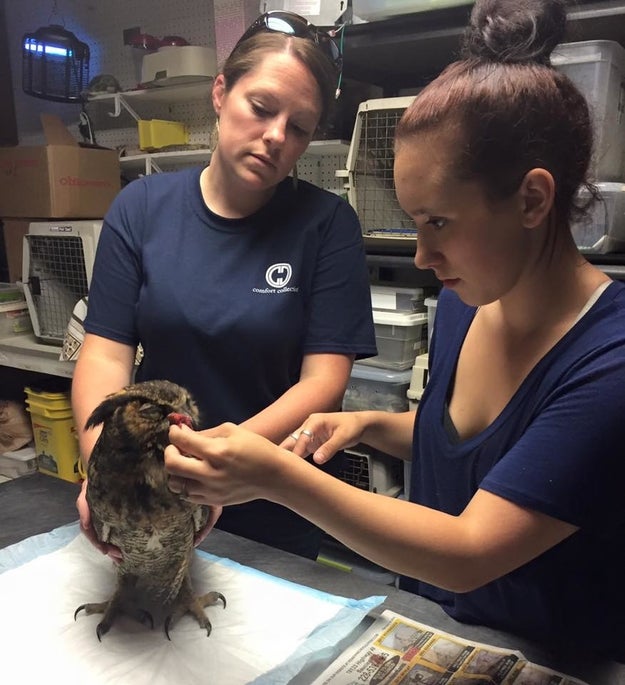 Though getting GiGi better was a team effort, she formed a special bond with lead rescuer and Wild at Heart President Douglas Pojeky.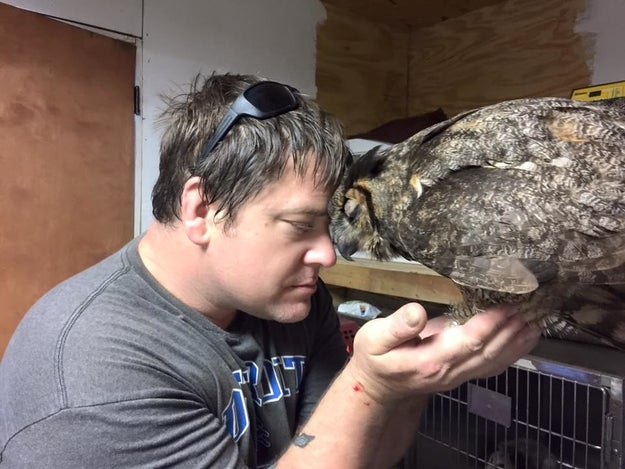 "I kinda of have a way with birds, and they really don't try to rip me in half like they do everybody else for some reason," Pojeky told BuzzFeed News.
And sometimes they hug him.
Pojeky had just returned from a vacation earlier this month when he went to check on GiGi. At first, she just perched on his arm.
"She kind of leaned against me for balance and then her wings draped around me," he said.
"I thought she would move once I stood up, but I think she liked it 'cause she stayed there."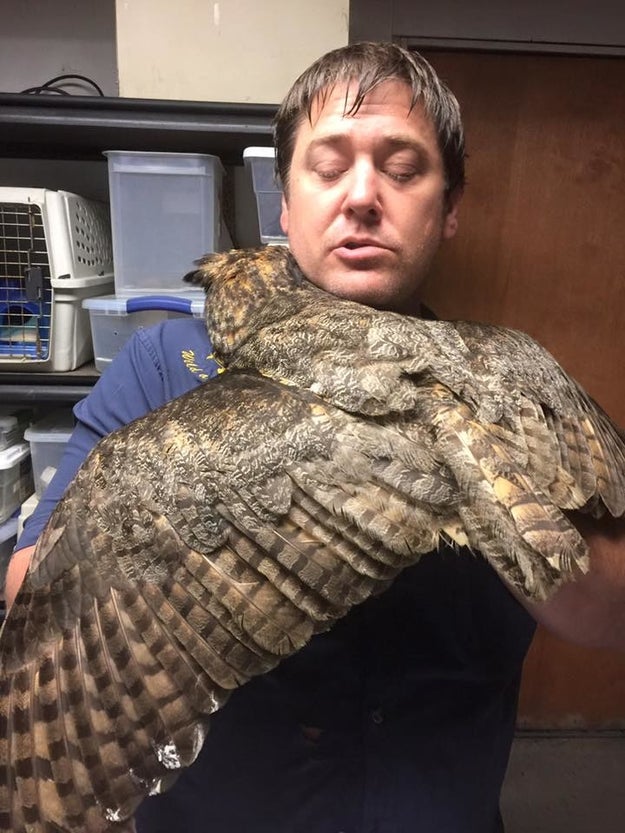 Pojeky said it was a cool moment, but – and stop reading here if you want to believe owls can hug – he doesn't really think birds are big huggers.
"I mean, they might shelter their young on a nest, but I don't really think they hug," he said. "It's just a feel-good story and people are able to see it and take what they want from it."
That being said, look how happy GiGi looks.