Well, NOW WE FEEL OLD.
On this day in 1999, Victoria Adams became Victoria Beckham and our lives have never been the same again.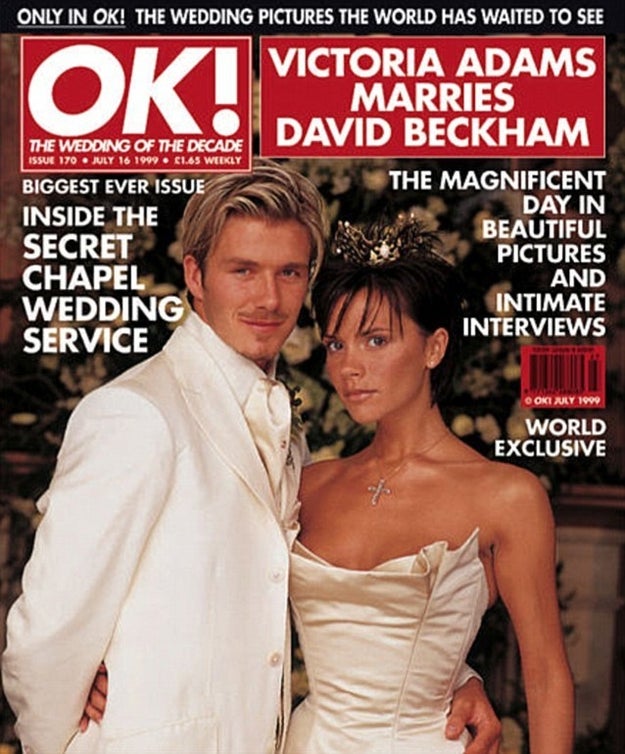 OK!
But apart from making us feel ancient, the pair have also melted our souls with their cute AF Instagrams marking the big day. First of all Victoria shared this flashback.
https://instagram.com/p/BHbmdcuhipH/embed/
And her caption read: "I feel so loved and truly blessed 🙏🏻 My best friend,my love.The kindest man who inspires me every day.💕 Happy Anniversary to the best husband and daddy in the world!! EVER! #HappilyEverAfter @davidbeckham @brooklynbeckham X VB."
brb, crying.
Then David went one cuter, with this picture and message telling her "I love u".
https://instagram.com/p/BHbqWhUBf2z/embed/
He wrote: "Wow 17 years ago to this day this happened… I was lucky to meet someone who has the same drive and wanted the same things in life… We have created 4 beautiful children and I couldn't wish for a more loving and caring mummy for them… Happy anniversary, I love u."
We love u 2.
---