Oh, the noms you can make, the bakes you can bake!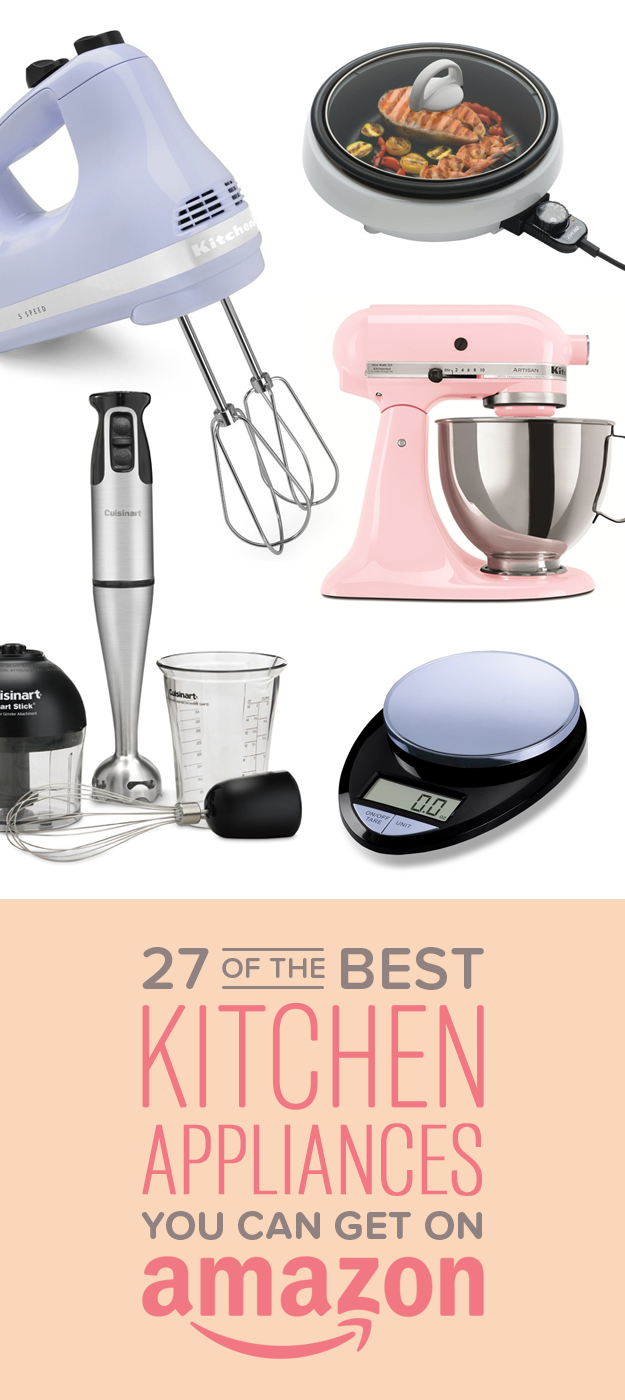 We hope you love the products we recommend! Just so you know, BuzzFeed may collect a share of sales from the links on this page.
Alice Mongkongllite / BuzzFeed
A Hamilton Beach dual breakfast sandwich maker that pops out two made-to-order BEC's in five minutes flat.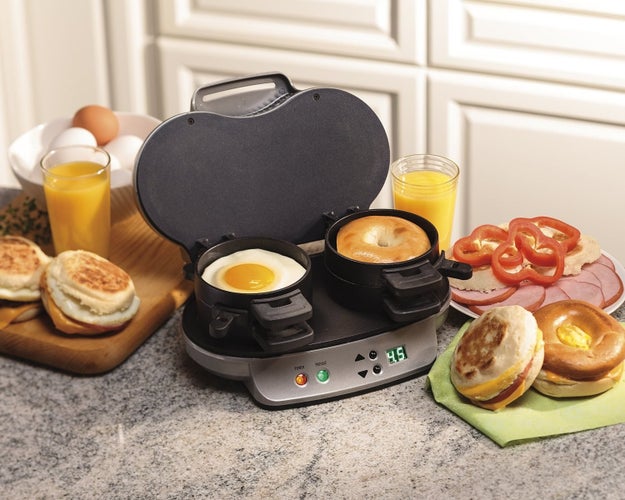 Promising review: "I bought this as an anniversary gift for my parents and they loved it. They really liked how they could make two different sandwiches at one time, exactly how each of them preferred. It is so easy to clean and use." –Janise Johnson
Price: $39.70+. Also in one sandwich-capacity.
It's a slow cooker! It's a skillet! It's…SUPER POT.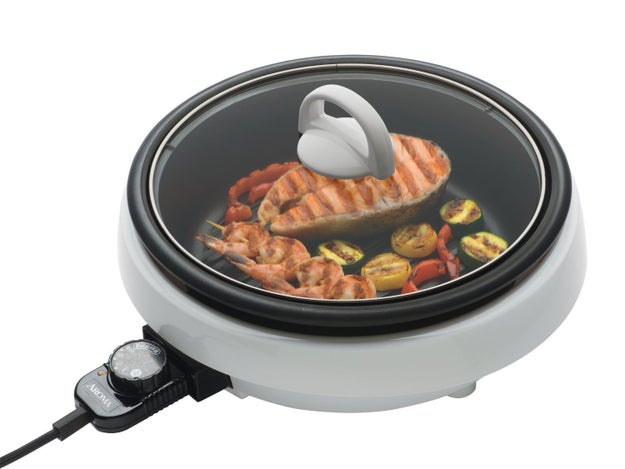 Promising review: "It's only been a couple days since this arrived at my door, but somehow I don't remember what life used to be like without it. I imagine it used to be like something out of a Mad Max movie. This Aroma hot-plate-pot-thing is awesome. I was immediately hooked after a single use. It replaces my oven, my microwave, a second oven I had, an old hot plate that I really didn't use, a third oven, my slow cooker, the neighbors oven, my clothes dryer, my dog, and my grill.
My wife said she didn't like it that much, so we are getting a divorce. It works out though, she took everything but my Aroma slow-cooker-heat-pot-thing, and I really think I am better off for it. I now spend my days cooking various meats and vegetables and meat-vegetable combos. To an outside observer, my life may look like it's falling apart, but it really isn't. I have my Aroma hot-cooker-pot-thing and that's all I need." -Joe S.
Price: $28.50+. Available in white and black.
A Cuisinart 2-quart sorbet and ice cream maker for making desserts as cookie-filled or special diet-friendly as your heart desires.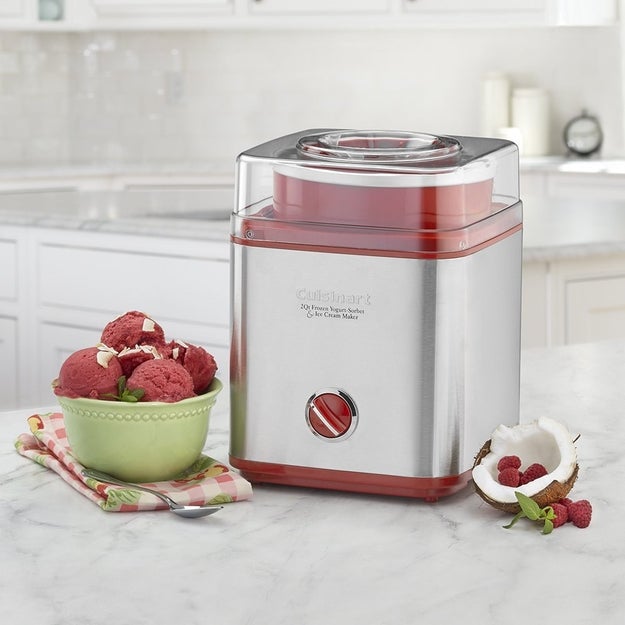 Promising review: "I purchased this after much debate about whether or not I needed a two-quart ice-cream maker or just the original Cuisinart one for $49.95. I am so glad i bought this one. It is so great, easy to use, makes a lot of ice cream, and is so sleek looking. I have a tiny kitchen and every time I turn around I am buying something that will clutter my counter space, but I have to say, this I don't mind." –H. Woolsey
Price: $54.99. Available in red and silver.
---