YES. CHRISSY.
Chrissy Teigen and John Legend may have welcomed showbiz's cutest baby last April, but the road to getting there wasn't straightforward.
https://instagram.com/p/BHafpRrBWd-/embed/
Chrissy has been open about the fact that she and John struggled to conceive, and once revealed how hurtful she found it when people asked about their plans for a family.
https://instagram.com/p/BH9FhjWhVjA/embed/
She explained: "John and I were having trouble. We would have kids five, six years ago if it happened. It's kind of crazy, because I can't imagine being that nosy to be like, 'So, when are the kids coming?' because who knows what somebody's going through. So anytime somebody asks if I'm going to have kids I'm just like, 'One day you're going to ask that to the wrong girl who is really struggling and it's going to be really hurtful to them and I hate that. Stop asking me.'"
Since then she's revealed that the pair eventually used IVF to conceive Luna, but when she explained that they'd chosen to have a girl, the trolls went in. She, however, clapped back in true Chrissy fashion.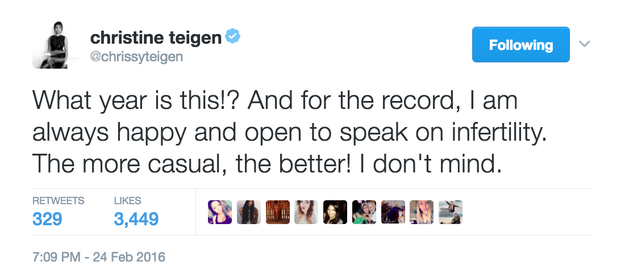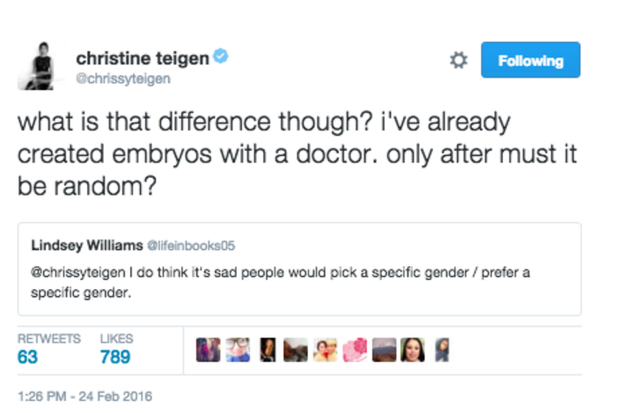 ---